Last night, we attended the relaunch event of the Manchester Chapter of Start-Up Grind.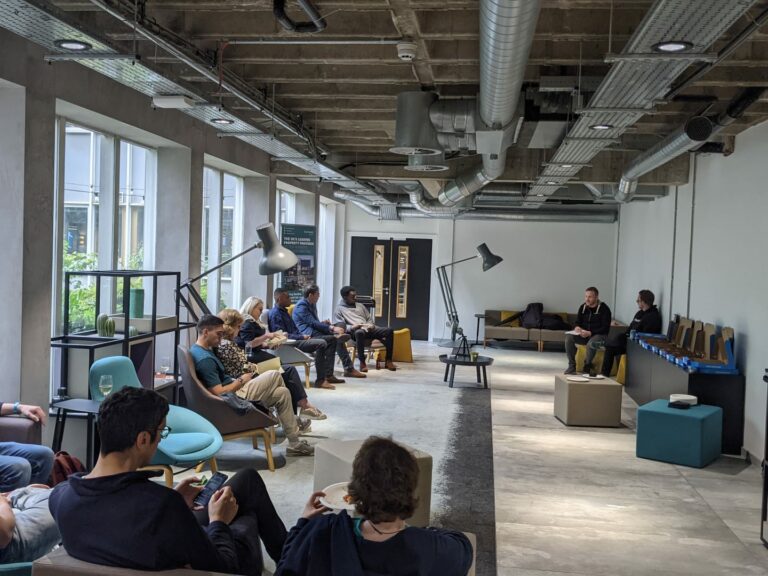 Fireside Chat with Praetura Ventures.
Hosted by the team behind The Start-up Factory.Tech, the event was held at their home – the Manchester Technology Centre. As a Tech Incubator, TSF were the perfect hosts to take on the prestigious role of being the new Chapter Directors for SUG Manchester.
Johnny Clark, Chapter Director of Start-up Grind Liverpool, kicked off the session by hosting an insightful fireside chat with Ben Davies, Marketing Director at Praetura Ventures. Based in Manchester, Praetura are a venture capital firm in the North West, who invest in early-stage businesses and provide 'more than money' support. Having developed a reputation for being a proactive investor who injects more than just capital, Praetura have been supporting founders since 2011.
Ben opened up about the investment landscape in the North of England, and what the investment team at Praetura are really looking for in an investment opportunity. Ben also talked about how early-stage founders could begin to build their personal brands from day one of starting their business, and how this could help them raise investment later down the line.'
Start-up Grind is the 'world's largest start-up community'. Founded in 2010 when founder, Derek Andersen, got some friends and fellow entrepreneurs together to crack the same problem they were all facing: the growing challenges of launching a company. Their gatherings soon spurred a local start-up movement that attracted founders and experts from every industry, all coming together to share their advice and inspirations for early entrepreneurs. Eventually, vibrant Start-up Grind communities ("chapters") began developing in Los Angeles, Tel Aviv, London, New York, Beijing, and now the organisation has Chapters in every corner of the world.
made of möre Director, Elle Rankin, said of the event, "It was great to be back at a face-to-face event again. There is nothing quite like being in a room full of early-stage tech founders who are on the cusp of launching their businesses publicly. Nyree, Johnny and Ben hosted a great event, and I can't wait to head back over to Manchester for the next one."
All Insights